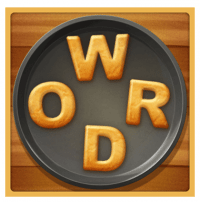 Answers Updated: September, 2023

All the Word Cookies Cheats, Answers and Solutions can be found below for this amazing game by Bitmango.
This company has created many famous trivia games for android and ios like Roll The Ball, Fruits Mania, Words Crush: Hidden Words etc.
On this site you will find all the answers for every level of this game. The answers are divided by category so it will be easy for you to navigate at the specific level you are stuck and find the answer.
How to play Word Cookies?
The main objective of this game is to find the hidden words that can be formed with the given letters.
You can discover different words by swiping your fingers over the given letters.
Words can be diagonal,vertical,horizontal and backwards. The found words will get highlighted on the word list.
Daily Puzzles:
Word Cookies – Mastering This Fascinating Mobile Game for Word Enthusiasts
Word Cookies is an entertaining and mind-juggling mobile game that combines the joy of baking with the excitement of word puzzles. Developed by BitMango, this addictive game has been capturing the hearts and minds of players worldwide. The game provides different alphabets in a pan, which you must join to make words and solve the puzzle. The Word Cookies allow players to find hidden words while at the same time helping them improve their concentration, vocabulary, creativity, and spelling skills. The fun graphics and a baking table background make the game visually enticing.
Unlike other word puzzles, Word Cookies allow players to look for words horizontally, vertically, clockwise, diagonally, and even backward. More importantly, it has various features and options that make the game nerve-wracking and enjoyable.
Whether you're hearing the game for the first time or want to learn more about it, buckle up and let's take a tour of its overview and features and offer some insightful playing tips.
Word Cookies Gameplay Overview
As mentioned earlier, the Word Cookies game revolves around a kitchen-themed interface, where players have to solve word puzzles about baking and culinary delights. It presents jumbled letters on a pan; players must connect them to create words. The game has over 16000+ levels, but it starts with super easy 2-3 letter words to get you accustomed.
However, as you advance to the following levels, you come across longer and more challenging words. Players must discover a particular set of words at each level to move to the next stage. Players will be glad to learn that the game also features exciting features, events, and challenges that provide hours of addictive fun.
Word Cookies Game Modes, Features, and Events
What most people love about the Word Cookies puzzle game is that it comes with multiple modes, exciting events, and challenges. This means that besides the standard levels, you can engage in other activities. Check out some of the popular game features, events, and challenges in this game:
Word Cookies Packs
Packs are puzzles in one level of the game. While Word Cookies comes with over 2000 levels, you must figure out the words in each pack to move to the next level. Once you're done with each, you are rewarded with baking points. You get five points for every level you clear.
Word Cookies Game Leagues
Players can enter into leagues where they compete with random opponents. You need one ticket to get into a league and only emerge victorious if you get the highest scores. You can visit the record menu to see the games you have played, your winning rate, average scores, the longest winning run, and the highest scores attained.
Shuffle Button
Another essential feature we can't fail to mention is the shuffle button. This feature lets you mix up and reorganize letters for a fresh perspective. Players need to keep shuffling the alphabet to reorganize them and try to find words using a new dimension.
Word Cookies Events and Challenges
Word Cookies puzzle offers players new ways to win generous rewards and prizes when participating in special events. Some of the events and challenges in the Word Cookies game includes:
WORD COOKIES DAILY PUZZLE: The Word Cookies game comes with daily puzzles that must be completed within 24 hours. The daily puzzles come with coin bonuses; you may lose extra coins if you fail to find certain words quickly enough.
WEEKLY MISSION: The game sets a couple of words that use specific letters every week. Although you can see the words, the letters are only visible when you complete the puzzle during regular play. Every letter you use in a particular week earns you bonus coins.
ALBUM: The Word Cookies game also includes albums, which are events themed around seasons and holidays. Although these events may be more daunting than the puzzles in the pack, you can save your progress if you get stuck and return later.
PIGGY BANK: When playing the Word Cookies game, you can collect coins in a piggy bank. Once you save enough coins, you can buy hints to fill complicated puzzles.
KITCHEN RENOVATIONS: Help the mascot (Nancy) renovate the kitchen and earn extra coins. Every complete puzzle earns you tickets that you can spend rebuilding the kitchen.
With these features, events, and challenges, you can enjoy a mind-jogging gaming expedition and earn decent coins to buy hints.
Tips for Mastering Word Cookies Game
The beauty of the Word Cookies puzzle game is racking your brain to create words and solve the puzzles. However, there is a time when puzzles become challenging to decipher. When such happens, you need a few tips and tricks to complete the word puzzles effortlessly. Here are a few Word Cookies answers and tips:
EXPERIMENT WITH SEVERAL WORDS: Don't be afraid to try different combinations of letters and test out different words, as there's no punishment for experimenting.
PLAY THE SPECIAL EVENTS: Enjoy the thrill of special events that offer bonus challenges. In these levels, you can earn extra coins by solving word puzzles.
HIT THE SHUFFLE BUTTON OFTEN: When you find yourself stuck, use the shuffle button to mix up the letters frequently to uncover hidden words.
LOOK FOR PLURALS: If you see an "s" among the letters provided in a puzzle, search for words that can be plural, as they are often simpler to find than longer words.
USE THE HINTS: Take advantage of the two types of Hints available in the Word Cookies puzzle games to uncover letters or words.
How to Improve Your Vocabulary with Word Cookies Mobile Game
Word Cookies puzzle game may be great for jogging your mind, but it can also be an asset for improving your vocabulary. Playing the game regularly allows you to learn new words and improve your understanding. Here is how to improve your vocabulary with the Word Cookies puzzle game.
WRITE DOWN NEW WORDS: it's always likely to come across some unfamiliar words when playing the Word Cookies puzzle game. Try to note these words and look them up online or in a dictionary as much as possible. As you progress, you'll keep enriching your vocabulary.
USE THE GAME'S DICTIONARY: The Word Cookies boast a dictionary that collects all the words you have discovered. Always check out the dictionary catalog to update your knowledge of words.
CHALLENGE YOURSELF WITH WORD COOKIES DAILY PUZZLE: The Word Cookies game allows you to learn new words and phrases. Playing the daily puzzles regularly helps you master your words.
Why Word Cookies Mobile Game is a Fun and Educational Game for Kids
Word Cookies game has emerged as a refreshing treat for adults and kids. Children above five years can enhance their cognitive capabilities by filling out the puzzles in this game. Let's check out why this game has become a fun and educational game for young players:
Helps in brain development
Solving the puzzles in the Word Cookies game requires a lot of mental agility. For this reason, when children solve the Word Cookies puzzles, they improve their problem-solving, critical thinking, and analytical skills.
Improves spelling
When young players create words from jumbled letters, they get to understand how to spell words and how to pronounce them.
Expands vocabulary
The Word Cookies exposes kids to a lot of new words. When young players discover new words and familiarize themselves with them, they enhance their words' repertoire and vocabulary.
It's fun and engaging.
There is no better way to learn than with something engaging and enjoyable. Since Word Cookies boast colorful visuals, enticing rewards, and captivating events, it makes a fantastic tool for kids to learn and have fun.
The Psychology of Word Cookies Mobile Game Addiction
When you play the Word Cookies game, you'll realize it can be addictive. The addictiveness of this game is attributed to certain factors. First, it comes with rewards and allows progression to higher and more challenging levels. When a player manages to solve a puzzle and move to a new level, they feel a sense of accomplishment. This sways them to keep playing.
Additionally, the game boasts some brain-stimulating capabilities. The Word Cookies game boasts perfectly balanced puzzles that stimulate the mind and keeps it fully engaged. Also, the rewards and feedback given once you complete a challenging puzzle trigger pleasure center of the brain, providing much-needed gratification.
Lastly, interacting and competing with others adds a pinch of motivation when playing this game. Since people are inherently social creatures, they feel more attracted to games that allow them to engage in friendly batters. More importantly, the game allows players to compare scores and socialize with others, which is exciting and fulfilling.
Conclusion
If you have read up to this point, you can witness that Word Cookies is more than a word puzzle game. It's a carefully curated fusion of wordplay and culinary creativity that appeals to all kinds of players. If you're a parent seeking an education game for your kid or an enthusiast looking to expand your vocabulary or challenge your mental agility, this is the best game for you.
If you're yet to experience the thrill of this game, try it today and understand why it's considered one of the most enjoyable and brain-teasing games. However, remember to leverage tips and tricks discussed earlier to avoid stagnating on one level.