People have been playing puzzle games for ages, and there's evidence of humans playing puzzle games as far as ancient Greece and even earlier. With that in mind, know the while iPhones and iPads are still a recent invention, we found a way to take this new trend and mix it with the puzzling ancient hobby.
There are now tens of thousands of puzzle apps you can download from the app store, and you can't help but feel desperate as you try to filter out all the trash in search of the gems.
Throughout this list, we're going to help you on choosing the best iOS puzzle games, and we're organizing them in this Top 10 list in no particular order, as they are all great games and cater to different kinds of people.
1010!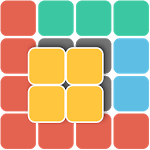 A lot of people know Tetris is one of the most iconic puzzle games ever, and so we bring you a game that grabs the concept and puts a great spin on it. It really is inspired by the classic, but the gameplay is totally different as you have to place the pieces on a grid that is 10 squares by 10 squares.
The game has a slow pace but that pace is only a deceiver as it can be extremely hard and rush you to the Game Over screen.

Monument Valley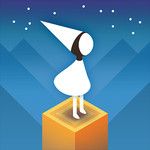 Monument Valley is a geometric puzzle game that has both design and gameplay. It tells you a story of a princess, and you'll have to discover about this princess's world as you go, scouting stairwells, reaching out to the environment and helping her progress through the levels.
The narrative is really engaging, but it doesn't have words as it shows acts to get the idea through.
Finally, you should note this game racked up plenty of awards such as the Apple Design Award, BAFTA Award and IMGA Prize.
Pair Solitaire

If you weren't expecting to see a Card Game in this list, then it is pretty safe to say that you didn't play Pair Solitaire, or never watched someone else play either.
This card game asks you to match a pair of cards separated by one card only. If you're successful, one of the cards disappears, but only one.
The objective is to successfully remove as many cards as you can. Try it out and let us know if you can remove all of the cards, as we sure couldn't. (It's possible).
Prune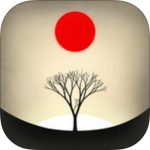 If you want a game that gets harder with time and is still always peaceful, Prune gives you just that.
Find relaxation by enjoying this puzzle trimming game, helping your tree to grow to get its flowers some well-deserved sun exposure. Like a real farmer, you have to cut the branches growing in directions you don't approve, and you'll have to take your plant by the hand (or branches) through different obstacles and to the sky.
Zen, beautiful and puzzling.
The Room (series)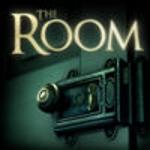 We don't know if placing a whole series under one number isn't cheating, but The Room is really worth it. This is a game that takes you to explore different boxes, much like Myst has you exploring different books.
You'll have to decode puzzles, use mechanisms, hunt for levers and switches and that kind of stuff.
There are a lot of different goals and secrets to unfold in each box, and the app will surely have you scratching your head.
Rules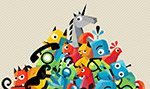 You have to follow the rules you're given, but you have to follow them backwards. It is kind of confusing at first, and once you think you figured it out, the developers will have your brain to tie knots in no time.
You'll get your mind tested for its speed and memory, and you need to clear tiles via certain rules, remembering them in reverse order. The last rule of all? Don't break the rules.
Scribblenauts Remix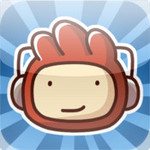 Scribblenauts Remix gets you to dream your own levels and gives you fifty puzzles from both the Super Scribblenauts and Scribblenauts games. The in-app purchase will also expand that number to over 140 if you get the World Pass Upgrade.
Let's give you an idea on how the game is played.
If you need to go down a tree, you can draw an axe for him to cut it or a ladder for him to use. Think it, Type it, Win it!
Threes!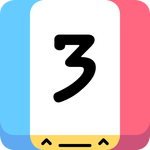 The game is really similar to 2048, and some people even think the game copied the 2048 version. However, it was actually 2048 that copied Threes! And this first one is really the original, so give it some love on its innovation.
You need to slide the numbers and squish them, and you need to squish them until you're out of moves in order to win.
The high scores can be tweeted, so you can banter to your friends on how much of a better person you are.
Touchtone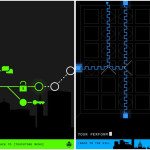 TouchTone can be both a social message and a puzzle game. You need to connect nodes, slide columns and rows and so on.
The lines on the game are communication lines, and you're the citizen that has to monitor them. The lines bring an interesting story into play, one that is your mission to accompany.
World of Goo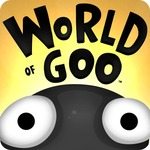 This is one of the first puzzle games of the App Store, but it is simply great, epic even! It achieved cult status and gave you a bridge building physics puzzle game that you simply have to keep playing. It even got launched on Wii and Computers, so you see the demand was great.
Nowadays, many iPads throughout the world have it installed, and for good reason.
We hope you enjoyed our article, and that you now have more puzzle games to try out and get that mind working.
From casual to hardcore, these games deliver strategy for different people and while some bet on innovation, others reinvent classics, so there's something for everyone here.