Are you a fan of virtual reality (VR) games? Today there are all sorts of VR mobile games available. Here are some of the top ones:
Google Cardboard
1. Sisters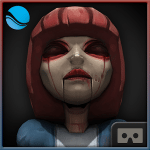 The tagline of this game points out that you have to watch out where you look because there's something that wants to keep you away The game is basically a tech demo since it only lasts a couple of minutes.
That said, this is a great app if you want to show off Cardboard to your family and friends. "Sisters" functions by using binaural sound. So it seems like the sounds are originating from your left or right rather than all directions around you.
This is a great game if you want to be scared. That's due to immersion the fidelity from Cardboard. The title doesn't include actual gameplay. That said, it's still an excellent option if you want to see supernatural horror…. [Read More]