Blood & Glory: Legends and Blood & Glory
(Price: Free and in app purchases)
First of all, this is two games in one from the Glu Blood & Glory franchise. Gladiator style fighting is featured in both games using slash and swipe style mechanics. Both titles have pretty good graphics and they have easy to understand and learn mechanics. The two titles have some of the highest ratings for fighting games that appear on this list. They are both free games (along with in app purchases), so you can check them out for free. For the super gory version, you can click here to pick up that particular version.
Fighting Tiger – Liberal
(Price: Free)
This is an older title, however it still does the job. This is a 3D classic-style fighter game. As opponents come after you, you pound on them. The game features decent graphics, simple mechanics and on-screen controls. Considering this game is free without any in app purchases, there really isn't much more that you could ask for than what the game provides you with. However, after a while, it can get a bit repetitive. You should also be aware of the fact that some of the game elements are somewhat bland.
Hockey Fight Pro
(Price: Free / $1.01)
Many people don't like it when there is fighting in hockey. Those individuals won't want to play this game. It solely focuses on hockey style fighting. However, it is set up in 3D fighter fashion. You circle around with your opponent and also beat them up a bit. It can be played in tournament mode and your characters can also be upgraded. That adds some depth to the game. There are achievements to the game as well. A free version is available to try out and then there is a $1.01 paid version.

Injustice: Gods Among Us
(Price: Free and in app purchases)
This is one of the most comprehensive fighting games around. Choose from among many of your favorite DC villains and heroes to fight other villains and heroes. It features fairly good graphics, and you are able to use online multiplayer to fight, unlock moves and level up characters. Each fight is comprised of a 3-on-3 battle. This allows you to build your roster around your own play style and then all of them can be leveled up. It is free to play (and has in app purchases) and is a very good game.
The King of Fighters '98
(Price: $2.99)
If you'd like something more old school, then this is the game for you. Old school graphics are featured along with a 2D fighting style. A "credits" system is even employed similar to old arcades games, giving it an old school and charming feel. The game features 4 button on-screen controls and 38 playable characters. You can also use Bluetooth multiplayer to challenge your friends. It is as enjoyable as it was almost twenty years ago, and $2.99 isn't all that much to pay, especially when you consider that more money was dropped by fans of the series in the form of quarter in a single day when arcades were the in thing.
Punch Hero
(Price: Free and in app purchases)
This is a boxing game. The approach it takes is more of 3D cartoon-style rather than a fighting game genre. You can customize things with your character such as sun glasses and facial hair. One really fun feature is real faces can be used for characters. That can come in handy if there is somebody you've wanted to punch for a long time. Now you can do that virtually. It features fluid mechanics that have an arcade game feel to them, and three different game modes can be played.
Real Boxing
(Price: Free and in app purchases)
This is a Tegra-optimized games features very good graphics. There has been lots of coverage and game play videos due to the fact that it was a flagship title for the NVIDA Shield product series. It is a fairly decent fighting game as well. It attempts to emulate the real boxing experience. When you consider that this game is being played from a touch screen phone, it actually does better than you could expect it do. It offers character customization, boxing and other things as well. You can download it for free, but the graphic doe look the best on a Tegra device so it is't quite as good when using a non-Tegra device.
Real Steel World Robot Boxing and Real Steel
(Price: Free and in app purchase; $0.99 and in app purchase)
There aren't too many things in life that are as much fun as watching machines fight it out. Reliance Big Entertainment's Real Steel game series gives you the chance to use robots to beat up other robots. Real Steel, the original title, is $0.99 and then World Robot Box is the free version. There are in app purchases with both titles. The games are very enjoyable, with easy to learn mechanics and above average graphics. With the two titles combined, there are over 50 robots you can play in more than a dozen arenas, play across numerous game modes and play multiplayer with your friends. Overall it is a fairly solid experience. You can find all the options for Real Steel by clicking the button to go to the developer page for Reliance Big Entertainment.
Shadow Fight 2
(Price: Free and in app purchases)
This is a unique fighting game in the sense that there aren't any actual character graphics. You use silhouetted characters to fight instead within a colorful environment in this 2D-style fighting game. There are a number of moves that can be pulled off with some fairly fun stunts like back flipping off of walls and running up them. More timing and finesses is required with these controls compared to many other fighting games. Therefore if you tend to be a button masher, then this game will probably stomp you. There are also a story line and RPG elements to play through. This is more than a majority of games provide you with.
SOULCALIBUR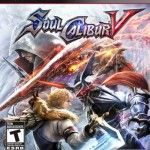 (Price: $13.99)
This is the most expensive title featured on our list. It is more recognizable also. If you have ever played one of the Soul Calibur games before, then you already know what to expect. This is a 3D fighting game that features 19 characters that can be played, plenty of moves and decent graphics. A light story line can be played through. There is also a time attack so that you can see how fast to do it. It has a survival mode in addition to a museum where some of the games concept are can be look at by fans. The $13.99 price tag is expense, so we can't blame you it you really don't want to pay the price. However, for fighting genre fans, and particularly fans of Soul Calibur, they probably won't mind pay the admission price for this.
Way of the Dogg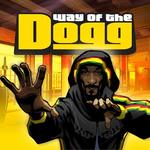 (Price: $1.99)
This game features unique game play and comic book-style graphics. Instead of doing a combination of character movements and button presses to pull moves, what you do instead to perform moves is slide and tap gesture patterns. It is also a fun premise because your character is an aspiring fighter training with Snoop Dogg at the sacred Temple. It costs $1.99 and has a story line with it. You fight to hip hop beat rhythms. This game definitely is different and many people really seem to enjoy it.