Lost All Your Word Cookies Progress? Get It Back in 3 Easy Steps
Starting over from scratch – it's every mobile gamer's worst nightmare. You've spent weeks or even months building up your skills, collecting coins, and unlocking levels in your favorite game. But as soon as you switch devices or lose your phone, poof! There goes all your hard-earned progress.
The good news is, you don't have to lose everything and start back at level one when you reinstall Word Cookies or move to a new device. With Word Cookies' syncing options, you can easily save your precious progress and restore it later – no matter what digital disasters you may face. Let's dive in to how you can become a progress-saving pro.
Saving Your Progress
The key to protecting your progress in Word Cookies is linking the app to your social media or gaming accounts. Word Cookies allows you to sync your saved data using your Facebook, Google, or Apple ID login.
To sync using your Facebook account:
Tap the Settings icon in the game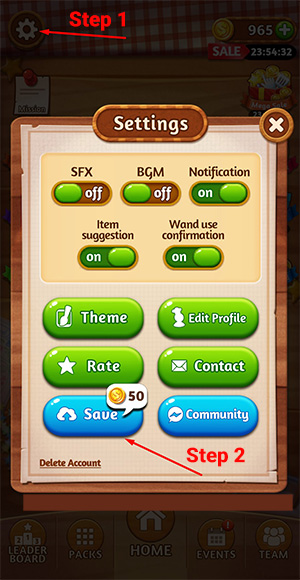 Select "Sign in with Facebook" and tap Continue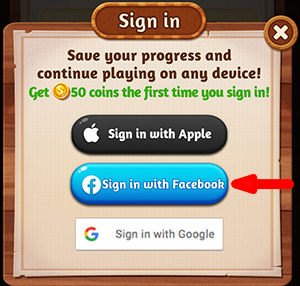 Log into your Facebook account when prompted
Your progress will now sync automatically using your Facebook login
In addition to Facebook, you have two other options for syncing your Word Cookies data – using your Apple ID or Google Account login. The process works the same – just tap the relevant button in the app's Settings menu and enter your credentials when prompted. Whichever account you choose, be sure to use that same one when reinstalling the game later for a smooth restoration. Making syncing a regular habit every time you play guarantees your latest and greatest progress will be saved, ready to retrieve if disaster ever strikes.
Restoring Your Progress on a New Device
Once you've synced your Word Cookies game through social login, getting back your progress is a breeze when switching devices or reinstalling the app. Just log into the same account, and your saved data will be retrieved from the cloud automatically.
To restore from your Facebook account:
Download and open the Word Cookies app on your new device
Tap Settings and choose "Sign in with Facebook"
Enter your Facebook credentials when prompted
Tap the option to restore your previously saved progress when given the choice
All your game data will be synced from your account!
The process works the same for Google and Apple login – just use the same credentials you originally synced with. Within minutes, you'll pick up right where you left off with all your hard-earned coins, levels, and words intact.
Pro Game Saving Tips
Here are some bonus tips to make sure you never lose your progress in Word Cookies again:
Sync your game regularly – each time you play is ideal to backup new progress
Save to multiple accounts if possible for extra redundancy
Note your login emails/usernames to easily restore later
Sync new devices before deleting the app from your old one
Restore your progress first thing when reinstalling the game
With some diligence, you can relax knowing your progress is secured in the cloud, ready to be restored at any time. No more restarting as a beginner each time!
Prevent Progress Loss with Proper Shutdown
Here's one handier troubleshooting trick you may not know about. Make sure to fully close out of the Word Cookies app before shutting off or restarting your device. If the game is open in the background when you power down, this can sometimes interrupt the syncing process and cause progress loss.
So get into the habit of completely quitting the app via your device's task manager before restart, shutdown, or even just manually closing it. This ensures any new progress from your session saves properly to the cloud via your linked account. Then when you reopen Word Cookies, you'll pick up right where you left off without a hitch.
Final Takeaway
Losing your mobile gaming progress when switching devices or reinstalling an app can be downright devastating. But fortunately Word Cookies gives you the tools to backup and restore your saved games with ease.
By linking your Word Cookies game to your Google account, Facebook account, or Apple ID, you can automatically save your progress (coins, levels, and more) to the cloud as you play. Then when moving to a new device or re-downloading the Word Cookies app, simply log into your account to pick up right where you left off.
With these effortless syncing options, there's no reason to lose your hard work in Word Cookies ever again. Link your profile, play with peace of mind, and restore your data seamlessly in just minutes if you ever need to. Game on!