Are you looking for freemium mobile games? There are tons of options for iOS and Android. These games blend the terms "free" and "premium" that describes games that are free to encourage consumers to upgrade to higher-end games. Here are some of the best options for smartphones and tablets:
1. Trade Nations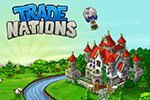 If you're a fan of freemium city-building games you have many to pick from. "Trade Nations" is one of the best options for iOS devices. Why should you consider it over "FarmVille" and "We Rule"?
"Trade Nations" puts you control in workers as they construct factories and farms for you. You can try to get a monopoly on the wool and stone market. Then you can build a statue of yourself in the town square. This game is an excellent option because it builds on the formula of other city-building titles.
This is an interesting game because it converts money into resources. The money is used for materials. The game requires players to focus more on finances than city-building. They must bank construction projects to create jobs for villagers.
The villagers must be managed well. There are various issues to deal with. That requires gamers to tap through menus, check resources, and trade them on the game's virtual market.
2. Cut the Rope: Magic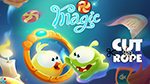 "Cut the Rope" has become one of the top puzzle games for mobile devices along with "Angry Birds." The latest title in the series "Cut the Rope: Magic." This game requires you to solve puzzles to help out the monster named Om Nom to eat candy.
The game includes several power-ups, levels, tactics, and transformations. You can finish each level without using the game's in-app purchases. However, if you take that route the process will take some time since the title is based on its energy system.
There are several plusses of this game. It's very similar to the original game so if you've played that already you won't have any problems with the new title. There's also new graphics, which helps to keep the game fresh. There are also new animals in the game, which provides a new twist to the gameplay of the franchise. Yet another key feature of this game is that levels seem very fresh instead of being rehashed.
This new title does an excellent job at building on the original game. On the other hand, it doesn't deviate too much from it so it remains close to the original game.
3. Pocket Frogs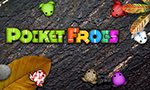 You've probably never considered breeding frogs as a fun activity. The goal in "Pocket Frogs" is to produce baby frog that has certain features. Some examples are red, white, and blue frogs with stars, and maroon/white "bacon frogs."
If you want to speed up the breeding process you can pay real money. That said, even if you just enjoy the free version you can still have fun playing the freemium version on your iPhone or iPad. It's an excellent option for social gamers.
The mini social game is about collecting a variety of frogs. If you have a few of them you can train them by having them hop around a digital pond. This is a mini-game that requires players to tap the lily pads to make the frogs eat bugs. This process allows the frogs to get bred for
The tadpoles spend a set amount of time in the nursery. They can then be moved into a new environment after they've grown up. While the frogs hop around the pond they can sometimes find other frogs sitting there. If you land on the frog the game then asks if you wish to breed with it. Sometimes the process results in your collection getting a rarer frog.
4. Lil Pirates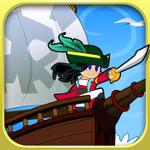 This game from IUGO and Capcom lets you sail with pals in a pirate ship. "Lil Pirates" lets you hunt for treasure and finish quests while you collect items and upgrade your ship with big rubber duckies or colorful sails.
"Lil Pirates" is a fun game that's fun because it includes all sorts of adventures and creativity. Besides that, it's free so that's one of the main features of the game.
5. Pokemon Go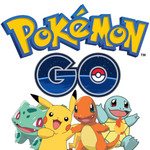 "Pokemon Go" became the all-time most popular mobile game after being launched last summer. Since then the popularity has dropped it's still a very good option for freemium titles. Players explore the real world and catch Pokemon, conquer gyms, and get stuff at Pokestops.
There have been some issues about "spoofers" cheating to get the rarest Pokemon. However, that only affects some parts of the game and it remains one of the top mobile/AR games available right now.
6. Capcom Arcade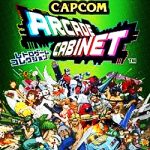 Capcom has an interesting approach to freemium games. It only gives you enough token every day to play a few rounds in the virtual arcade. If you can buy a whole arcade cabinet or buy more tokens you can enjoy the unlimited play.
The company has recently updated this app so includes the classic game "Final Fight." You can also play other classic games including "1942," "Street Fighter 2" and "Ghost 'n Goblins."
If you want to play multiple classic arcade games in one freemium app then this is a good option for you. Capcom has offered quality controls and low pricing. This is definitely one of the best freemium games available and one you should consider securing.
7. DJ Rivals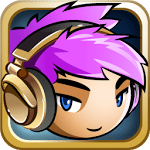 The same technology was used to make "DJ Rivals" as "My Town" from Booyah. This title is fun to play and very competitive. The game is somewhat like "Guitar Hero" but has thousands of global locations that you can check out in order to become the house disk jockey.
This is an excellent freemium game. It includes licensed tunes and a cartoon-like story. "DJ Rivals" is a unique game. That's because it's a quality multiplayer, location-based rhythm title. If you're looking for a fun and unique game then this is one you should consider playing.
8. Eliminate Pro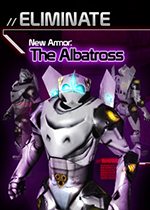 This is a first-person shooter developed by Ngmoco. The innovative premium game is also available in a "Star Wars" version but the original one is also an excellent option. You can enjoy the unlimited play in Eliminate's 4-player death-matches. Keep in mind you can earn credits and XP for a limited total of time every day.
The major upgrades in the game have made it easier for players who spend a ton of time/money to get ahead playing the game. "Eliminate Pro" provides a very addictive gaming experience. There's no cost to get started with this title so if you're curious about trying out the game you should download it and give it a spin.
9. PinOut for Smash Hit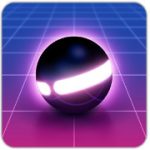 "PinOut" and "Smash Hit" are two of the best infinite runner games available right now and they're from the same developer. "Smash Hit" gives gamers a first-person perspective as they toss metal balls at panels to stay alive. It's a fun game to check out for mobile devices.
"PinOut" is an infinite pinball game that requires players to launch the ball through different levels/obstacles.
Both of the mobile games are high-quality ones in terms of design, gameplay, mechanics, etc. One of the perks is that there's no ads or in-app purchases so you won't be bothered by them. Both of the titles include a pro version if you want to unlock checkpoints. That lets you continue after saving your game.
10. Clash Royale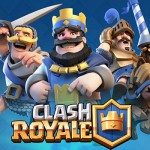 Here's another freemium mobile game worth considering. "Clash Royale" is a new title from "Supercell." In this game, players collect cards, construct decks, and battle in 1-on-1 duels with web opponents. When you win the battles you get trophies and when you lose the duels you lose the trophies.
You can also form clans. That gives you the ability to share cards, combat clanmates, and also unlock new cards.
This is a quality card game and another option if you can't play "Hearthstone." If for some reason you don't enjoy "Clash Royale" you can try out other titles from Supercell including "Clash of Clans" and "Boom Beach." Both of those games are also quality titles that won't cost you any money.
11. Coin Push Frenzy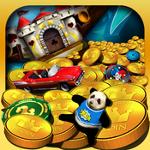 This game is based on the concept of quarters overflowing from coin push arcade machines. "Coin Push Frenzy" provides you with a bucket of tokens to try and win some interesting prizes. You have the option to wait for the tokens to replenish or buy more of them.
It's a fun game because you can drop in the coins then watch the physics work. While you wait for more coins you can try out "Coin Dozer" as well. "Coin Push Frenzy" is a good handheld version of an old-school arcade game than providing a lot of fun for a short time.
12. Final Fantasy Brave Exvius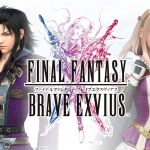 This game is maybe the best freemium title of the series. The game includes a number of elements coming from the original titles. That includes town, hidden treasures, secret dungeons, dungeon explorations, and even tons of lore.
The gameplay is very easy to learn but you must think critically to defeat tough opponents and bosses. If you log in daily you get rewards. The game stays fresh with extra quests, missions, and activities. This is one of the best freemium titles. There are other "Final Fantasy" titles for mobile to check out.
13. Fallout Shelter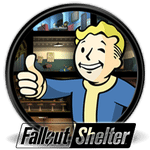 Here's another free mobile game worth checking out. The game was one of the top Android games released in 2015. In "Fallout Shelter" your job is to construct a shelter, help survivors called Dwellers, and build an ecosystem. The game includes various obstacles including raids by baddies, fires, and others. Besides those factors, it's a basic builder-simulation game.
The game's in-app purchases aren't a major component of this game. The developers have also been consistent about releasing new/updated content.
14. Sky Force Reloaded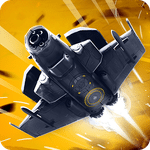 This is one of the latest game coming from the franchise of Sky Force. All of the games are solid free mobile games. Like the previous titles, this is the game is scrolling shooter that requires you to fly an airplane. Your goal in this game is to defeat the baddies, avoid all bullets, and do all kinds of quests.
This game is in the tradition of classic top-down shooters. The game has better graphics but the mechanics are still similar to classic shooter titles. The main difference is that the graphics are significantly better. This game is an excellent overall experience like the previous titles.
15. Shadow Era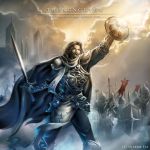 Have you spent tons of hours playing "Magic: The Gathering"? If so then you should definitely consider trying out "Shadow Era." This online card game lets you build up your collection of allies/spells so you can defeat other players. There's a lot of strategies required for this game and the card art is excellent.
If you're looking for a quality CCG then consider "Shadow Era." It's very easy to learn, but once you get started it will be tough to stop playing.
16. Asphalt 8: Airborne or Asphalt: Xtreme: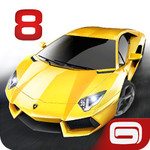 Here's a free game racing game that doesn't have a price tag. One game from Gameloft is an offroad style racer with tons of tracks, vehicles to unlock, and online multi-player. It's an old game but has a lot of content gamers can play through. There's also online multi-player so you can compete with other players.
Both of these are excellent racing games in part because they're free. One drawback of the Android games is that the in-app strategy is a bit annoying.
17. Kingdom Conquest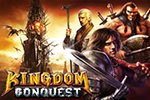 Sega's "Kingdom Conquest" is a complex strategy game that combines card-based army battles, third-person dungeon crawls, and a city-level simulator. Take note that this is a long and complex game.
That said, one of the key features is that it's also 100% free. When playing "Kingdom Conquest" you won't have to pay for any extras. One of the key benefits of this game is that it shows freemium games can be complex as well.
"Kingdom Conquest" is a perfect game for certain mobile players. That includes those with a lot of time for gaming, and/or those who want to enjoy a fun yet complex online titles.
18. Hearthstone: Heroes of Warcraft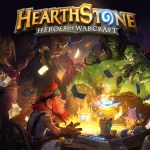 This is a card-dueling game that requires you to unlock cards, construct decks, and battle other players with your deck. You can construct multiple decks and Blizzard has released several updates to add content and cards. You're also able to use a PC or mobile device to log in to your account.
There are various modes in the game. They include real-time PvP battles and practice through battles with bots. This is a freemium game so it's easy to download and try.
19. Gun Bros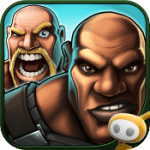 Glu recently joined the freemium genre with "Gun Bros" last year. It's a twin-stick shooter that includes waves of baddies called TOOLS. The game is played across many planets where you must earn a material called Xplodium that can be traded in for wild weapons including a machete chaingun.
You can even play the game with a friend whether or not they're online at the time. There are other action freemium games from Glu including "Contract Killer," which is similar to "Gun Bros."
If you're looking for a free online shooter then you should consider "Gun Bros." It's the best of its genre since "Eliminate Pro."
20. Critical Ops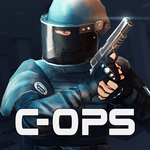 This is a new-generation first person shooter and one of the best in the genre. You must fight terrorist in several urban-oriented levels. The game has a strong online multi-player community that lets you play the mobile game with your friends.
The game has some issues but it's on the right track and it gets a lot of updates. There are other options but "Critical Ops" is definitely one of the best Android first person shooters out there right now.